NATIONWIDE HYDRAULIC REPAIR SERVICES
We offer Hydraulic or Hydrostatic pump, motor repair Nationwide?
If you are located in Wyoming, Hydrostatic Pump Repair has the ability to diagnose, rebuild, adjust, and calibrate your hydraulic pump or hydraulic motor and offer fast turn around time. When we rebuild your hydrostatic pump or hydrostatic motor, you can rest assured it's done according to manufacturer specifications. Contact us for hydraulic pumps, hydrostatic motors, air or hydraulic cylinders, hydraulic valves and more. We offer hydraulic pump repair exchange in Nationwide.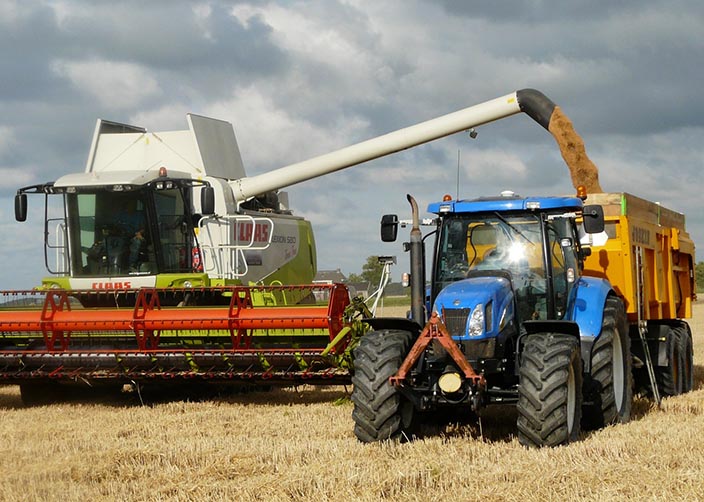 Quotes and Options: Our hydraulic repair services include Nationwide locations for mobile construction, agriculture, and industrial locations. Contact us for all your hydraulic repair needs and hard to find parts. We have cylinders, valves and more, including our large warehouse of new and remanufactured hydrostatic units. We can also help you with obsolete parts and models.
WE CAN REPAIR MOST ALL HYDRAULIC UNITS
Need Fast Repair on Hydraulic Pumps, Motors, Cylinders or Valves?
Our team of Technicians have over 30 years combined experience diagnosing and troubleshooting hydrostatic systems and hydraulic power issues.
We specialize in all types and manufacturing of hydraulic systems. No matter what type of hydraulic repair you need we have you covered from diagnostics, repair, and a quick turn around time to get you back up and running fast.
We offer New products and repair services for the following units:
Hydraulic Vane Motors – Vickers, Cessna, Eaton, Rexroth, Parker
Hydraulic Cylinders – Prince, Enerpac, Monarch, Chief, and others
Hydraulic Pressure Control Valves –Sunflow, Muncie, Sun, Cross, Prince, and others
Hydraulic Directional Valves – Sun, Cross, Prince, Muncie, Sunflow, and others
Hydraulic Drives, Sundstrand, Danfoss, Eaton Hydraulic Drive Systems
Hydraulic Piston Pumps – Sundstrand, Danfoss, Eaton, Kawasaki, Komatsu, Rexroth, Uchida, Cessna, and others
Hydraulic Vane Pumps – Vickers, Denison
Hydraulic Gear Pumps – Commercial, Intertech, Parker, Racine, Rexroth, Cessna, and others

Hydraulic Piston Motors – Sundstrand, Danfoss, Eaton, Kawasaki, Komatsu, Rexroth, Uchida, Cessna, and others
Hydraulic Gear Motors – Commercial, Intertech, Parker, Racine, Rexroth, Cessna, and others
Hydraulic Flow Control Valves – Danfoss, Rexroth, Vickers, Parker, Cessna, Continental, and others
Our trained technicians can repair or remanufacture your hydraulic pumps & hydraulic motors or your hydrostatic pumps & hydrostatic motors no matter where you are located Nationwide. Shoot us an email or give us a call at 800-361-0028 to get a quote or answers to your hydraulic and hydrostatic questions.
We invite you to explore the site and learn about us and our distinctive products, services, initiatives, and our history of excellence. As one of the World's premier providers of hydraulic and hydrostatic rebuild and exchange services. We offer a full range of diagnostics, quality assurance, and buyer programs. At Hydraulic Pump Repair, we constantly strive to anticipate and serve the needs of our customers.
All of our hydraulic pumps carry a one year warranty and offer a full money back guarantee. We can usually ship your hydraulic pump in three days or so.
Hydraulic pumps are designed to last a lengthy period of time when paired with the proper maintenance.
We accept almost all forms of payment. If you have a payment question, give us a call.

Disclaimer: All references to OEM words are strictly for reference only and does not imply that we are an OEM distributor.