EATON HYDRAULIC PUMP REPAIR
We service Eaton Hydraulic Pumps.
Call us for all your Eaton Pump Repair.
Our Eaton Pump Repair, and Eaton Hydraulic Pump Repair program offers Eaton pump repair, Eaton hydraulic motor, Eaton transmissions for the construction, agriculture, and marine application including loaders, mixer trucks, cotton pickers, excavators, cranes, and others.
Eaton Corporation Inc is an American multinational power management company with 2018 sales of $21.6 Billion, founded in the United States with corporate headquarters in Dublin, Ireland and operational headquarters in Beachwood, Ohio. Eaton has approximately 99,000 employees and sells products to customers in more than 175 countries.
ABOUT EATON
Eaton is a manufacturer of systems and components for use in mobile and industrial applications. Markets include agriculture, construction, mining, forestry, utility, material handling, machine tools, molding, power generation, primary metals, and oil and gas. The Hydraulics group also includes Eaton's Filtration, Golf Grip and Air flex industrial clutch and brake businesses. See more about Eaton Corporation History by clicking HERE.
WE CAN REPAIR MOST EATON UNITS
REPAIR PROCESS

Contact us for any questions and to find out if your unit is able to be repaired.
Get a quote and send in your unit for repair.
Our trained technicians will evaluate your unit and start the repair process.
You will be contacted with information of our findings as we repair your unit. If something else is found to be a problem, we will let you know at that time.
Our units are tested and have OEM specifications. We keep a large inventor of Eaton parts and units. We can remanufacture most all Eaton piston pumps for use in heavy duty mobile equipment. Contact us for OEM or Aftermarket replacements. Common models in stock: Cessna, Model 33, Model 39, Model 46, Model 54, Model 64, Model 76 and Series 1, Series 2
Hydrostatic Pump Repair offers all types of Hydraulic Pumps for almost any Eaton Machines and Equipment possible.
Need Parts? We stock many Eaton & Vickers parts that include: Bolts & Screws, Pilot Pumps, Ball Guides, Bearings, Cylinder Blocks & Valve Plates, Block Springs & Disc Springs, Housings & Castings, Piston Sets, Set Plates, Seal Kits, Shafts, Shoe Plates, Swash Plate Assemblies and more.
Be sure to contact us for all your hard to find parts. We keep a large inventory to cover all your Kawasaki needs.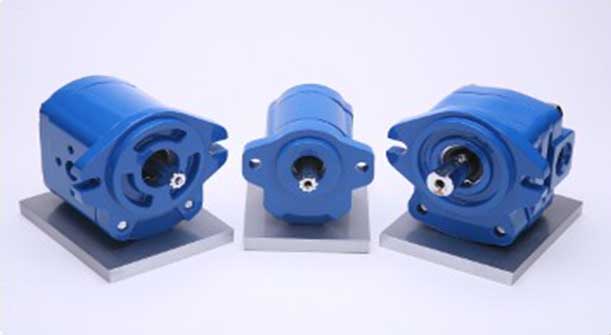 Eaton External Gear Pumps
The aerospace industry was supplied Eaton external gear pumps in the 1960s. At the present time, the pumps are used in mobile and industrial applications. Eaton motors are ideal for construction, materiel handling, agriculture and more.
All of our Eaton hydraulic pumps carry a one year warranty and offer a full money back guarantee. We usually can ship your Eaton hydraulic pump in three days or so.
Eaton hydraulic pumps are designed to last a lengthy period of time when paired with the proper maintenance.
We accept almost all forms of payment. If you have a payment question, give us a call.

Disclaimer: All references to OEM words are strictly for reference only and does not imply that we are an OEM distributor.