KAWASAKI HYDRAULIC PUMP REPAIR
We service Kawasaki Excavator Hydraulic pumps.
We offer Kawasaki Excavator hydraulic pump repair.
Hydrostatic Pump Repair has the ability to rebuild, test, adjust, and calibrate your Kawasaki drive, pump, or motor. When we rebuild your Kawasaki component, you can rest assured it's done according to manufacturer specifications. We specialize in Kawasaki excavator pump repair.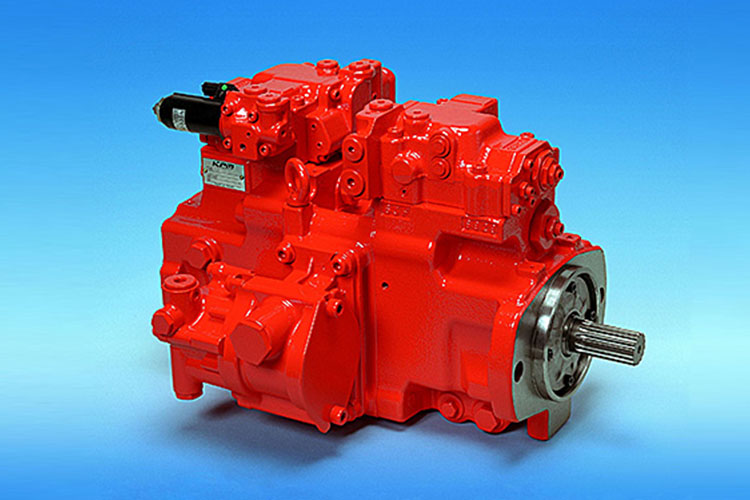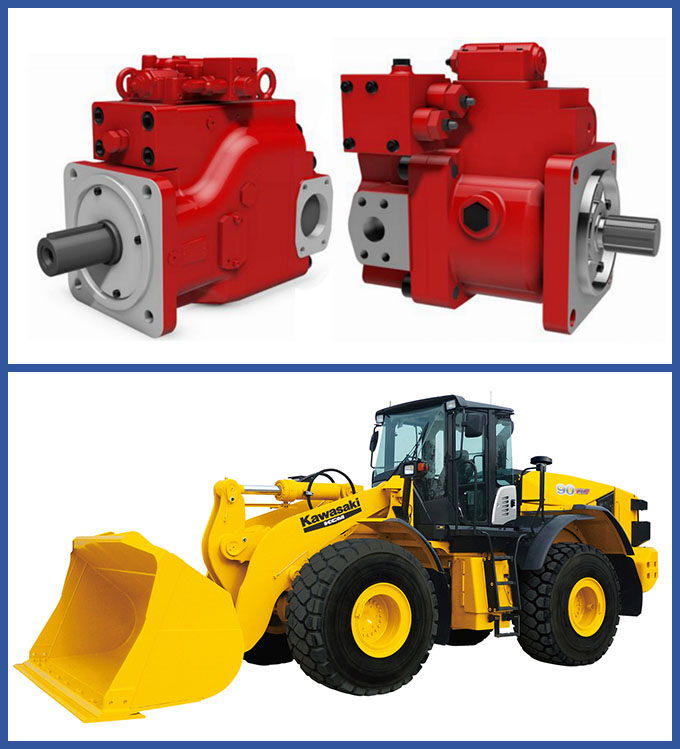 Kawasaki Heavy Industries Ltd. (KHI) is a Japanese public multinational corporation primarily known as a manufacturer of motorcycles, heavy equipment, aerospace and defense equipment, rolling stock and ships. KHI is known as one of the three major heavy industrial manufacturers of Japan.
KAWASAKI REPAIR
Kawasaki produces many pumps, including the K8V Series: Variable Displacement Pump – K7V Series: Variable Displacement Swash Plate Pump – K5V Series: Variable Displacement Swash Plate Pump – K3V Series: Swash Plate Pump. We can help with quick turn around time and fast shipping. Call us for all your Kawasaki parts and questions. Phone: 800-361-0028 or 662-871-6486.
KAWASAKI HISTORY
In 1994 Kawasaki established Kawasaki Precision Machinery (U.S.A.), Inc., in Grand Rapids, MI, as a sales base in the United States. They also established Kawasaki Precision Machinery (UK) Ltd. and commenced production of Staffa Motors in the UK.
WE CAN REPAIR MOST KAWASAKI UNITS
REPAIR PROCESS

Contact us for any questions and to find out if your unit is able to be repaired.
Get a quote and send in your unit for repair.
Our trained technicians will evaluate your unit and start the repair process.
You will be contacted with information of our findings as we repair your unit. If something else is found to be a problem, we will let you know at that time.
No matter which industry you work in, if it involves heavy machinery and equipment, you are probably using a Kawasaki hydraulic pump or motor. Our technicians are trained in repairing and remanufacturing Kawasaki pumps and motors. Some of the more common models are K3V, K5V, NV, MX, M2X, M3X, K7V, K3VL, M5X & M3B Series
Hydrostatic Pump Repair offers all types of Hydraulic Pumps for almost any Machines and Equipment possible.
Need Parts? We stock many Kawasaki parts that include: Bolts & Screws, Pilot Pumps, Ball Guides, Bearings, Cylinder Blocks & Valve Plates, Block Springs & Disc Springs, Housings & Castings, Piston Sets, Set Plates, Seal Kits, Shafts, Shoe Plates, Swash Plate Assemblies and more.
Be sure to contact us for all your hard to find parts. We keep a large inventory to cover all your Kawasaki needs.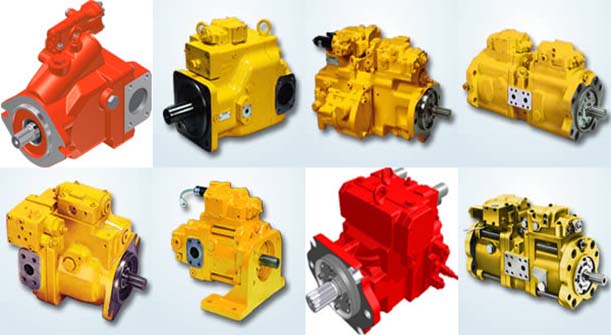 Large Inventory
We have a large inventory of OEM and aftermarket, pumps, motors, and spare parts. We can get hard to find parts as well as stock OEM spec aftermarket parts. Each aftermarket part is tested and comes with a warranty.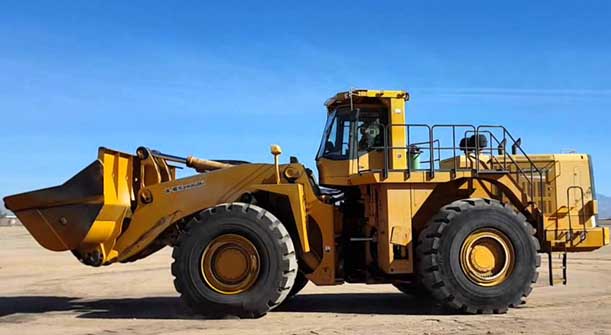 Repairs
We have trained technicians with years of experience that follow quality control procedures to insure you get the product you need to get you up and running. Contact us for a quote.
GOT KAWASAKI HYDRAULIC PUMP AND MOTOR QUESTIONS?
NEED KAWASAKI HYDRAULIC PUMP AND MOTOR ANSWERS?
NEED KAWASAKI HYDRAULIC TECHNOLOGICAL HELP?
GIVE US A CALL!
All of our Kawasaki excavator hydraulic pumps carry a one year warranty and offer a full money back guarantee. We usually can ship your Kawasaki excavator hydraulic pump in three days or so.
Kawasaki excavator hydraulic pumps are designed to last a lengthy period of time when paired with the proper maintenance.
We accept almost all forms of payment. If you have a payment question, give us a call.

Disclaimer: All references to OEM words are strictly for reference only and does not imply that we are an OEM distributor.