JOHN DEERE HYDRAULIC PUMP REPAIR
We service John Deere HyDRAULIC pumps.
We offer excellent John Deere hydraulic pump repair.
At our John Deere Equipment hydraulic pump repair site, you can find information relating to John Deere machinery, heavy equipment and products. We offer new and remanufactured hydraulic pumps mounted on John Deere machinery. We repair, rebuild, and remanufacture all John Deere hydraulic pumps and motors. We provide hydraulic services for industrial machinery.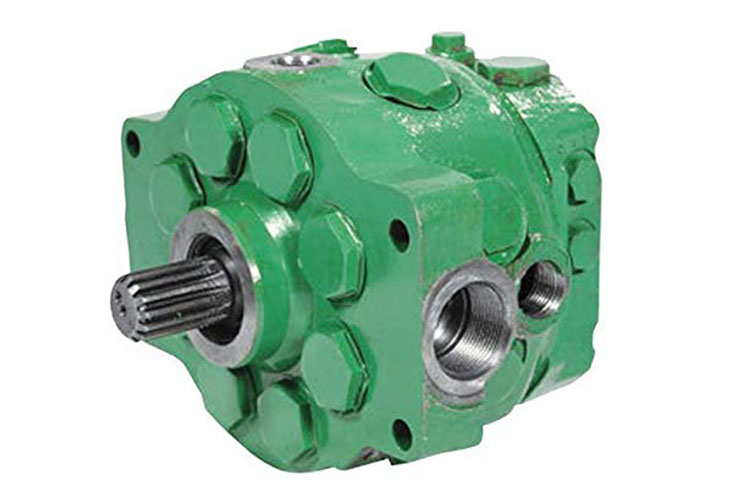 John Deere is the brand name of Deere & Company, an American corporation that manufactures agricultural, construction, and forestry machinery, diesel engines, drivetrains used in heavy equipment, and lawn care equipment.
ABOUT JOHN DEERE
In 2019, it was listed as 87th in the Fortune 500 America's ranking and was ranked 329th in the global ranking. The company also provides financial services and other related activities. As of 2018, Deere & Company employed about 67,000 people worldwide, of which half are in the United States and Canada, and is the largest agriculture machinery company in the world.
SOME HISTORY
The traditional way of doing business was to make the product as and when it was ordered. This style was very slow, As Deere realized that this was not going to be a viable business model, he increased the rate of production by manufacturing plows before putting them up for sale.
WE CAN REPAIR MOST JOHN DEERE UNITS
INVENTORY

We have a large inventory of aftermarket pump and motor parts for John Deere units.
Units available include Bosh Rexroth Genuine replacement pumps & motors for John Deere heavy equipment.
Our stock contains parts that include: Valve Plates, Pistons, Cylinder Blocks, Set Plates, Swash Plates, Retainer Bearings, Swash Plate Supports, Seal Kits and Shafts.
If your John Deere equipment hydraulic pump is not functioning as designed, contact us for a quote to repair your pump and get your equipment back to OEM specs, quickly. We can have you back up and running fast so there is little down time for your equipment.
Need Parts? We stock many John Deere parts that include: Bolts & Screws, Pilot Pumps, Ball Guides, Bearings, Cylinder Blocks & Valve Plates, Block Springs & Disc Springs, Housings & Castings, Piston Sets, Set Plates, Seal Kits, Shafts, Shoe Plates, Swash Plate Assemblies and more.
Be sure to contact us for all your hard to find parts. We keep a large inventory to cover all your John Deere needs.
Large Inventory
We have Bosh Rexroth parts and products for replacing motors and pumps for John Deere heavy equipment and machinery. Contact us for a repair or replacement for your John Deere equipment.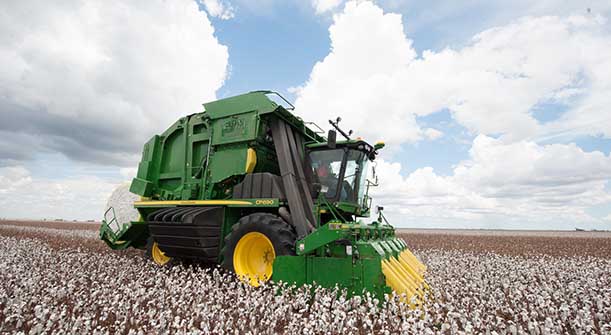 Here To Help
We have trained technicians with experience in Bosh Rexroth hydraulic units. We can diagnose and repair all types of hydraulic equipment. We are here to help you get back up and running as fast as possible. Give us a call!
GOT JOHN DEERE HYDRAULIC PUMP AND MOTOR QUESTIONS?
NEED JOHN DEERE HYDRAULIC PUMP AND MOTOR ANSWERS?
NEED JOHN DEERE HYDRAULIC TECHNOLOGICAL HELP?
GIVE US A CALL!
All of our John Deere hydraulic pumps carry a one year warranty and offer a full money back guarantee. We usually can ship your John Deere hydraulic pump in three days or so.
John Deere hydraulic pumps are designed to last a lengthy period of time when paired with the proper maintenance.
We accept almost all forms of payment. If you have a payment question, give us a call.

Disclaimer: All references to OEM words are strictly for reference only and does not imply that we are an OEM distributor.