We can solve Denison problems.
Call us for a variety of Parts for Denison Equipment.
Denison hydrostatic pump and Denison hydraulic pump parts for the following Denison pumps, Denison motors, Denison transmissions, Denison drives, and Denison equipment, when you need replacement parts for Denison hydraulic pump repairs call us first.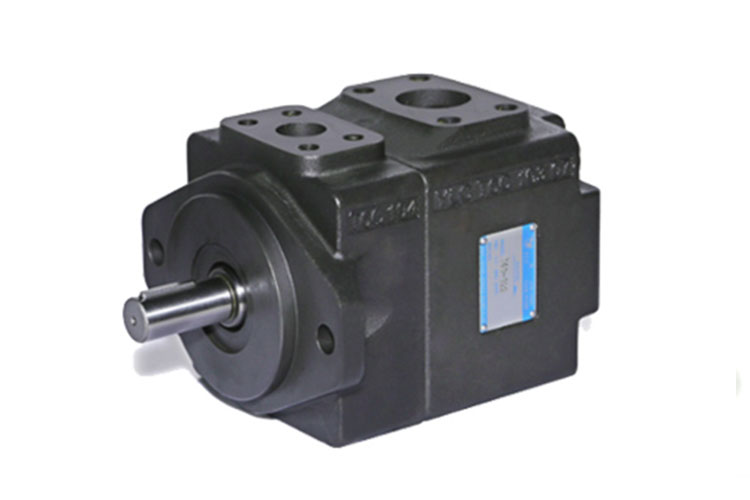 DENISON HYDRAULIC PUMP REPAIR, DENISON HYDROSTATIC PUMP REPAIR
Some of the Remedies for      Problem

High wear in pump

Unwanted water in fluid

Water vapor Faulty breather, strainer Heat exchanger leakage ' wrongful clean-up practice Water in makeup fluid

Pressure shocks

Cogging load Worn release valve

Mechanical considerations Needed repairs

Worn compensator Slow response in check valves

Make repairs Replace or relocate

Servo pressure too low to sustain firm control

Increase pressure and check pressure drop through servo filter

Too much decompression energy rates

Improve decompression control

Excessive line capacitance (line volume, line stretch, accumulator effects)

Lower line size or lengths. Get rid of hose Bleed air

Barrel blow-off

Double check pump hold-down, rotary motion group, drain pressure

Heating of fluid

Excessive pump leakage

Look over again the case drain flow and repair as required Fluid too thin Improper assembly, port timing

Relief valve

Set too low (compared to load or to compensator) Not stable enough that is caused by back pressure, worn parts

Compensator

Set too high (compared to release) Worn parts

Pump too large for fluid needs

Choose smaller pump displacement
| | |
| --- | --- |
| Heat exchanger | Water turned off or too little flow Water too hot Fan clogged or restricted Efficiency lowered by mud or scale deposits On and off hydraulic fluid flow |
| Reservoir | Too little fluid Entrained air in fluid Improper baffles Keeping in air blanket that prevents heat rejection Heat pickup from adjacent equipment |
Revised Limits of Wear Parts
| | | | |
| --- | --- | --- | --- |
| | | Max. Revised From Original Dimension | Min. Dimension After Revised |
| Port plate face | .725/.715″ | .010″ | .705″ |
| Cylinder barrel face | 5.880″ | .010″ | 5.870″ |
| Shoe retainer face | .4387.437″ | .005″ | .432″ |
| Piston shoe face (pocket) | .020″ | .010″ | .010″ |
| Creep plate face | .251/.250″ | .010″ | .240″ |
| Face plate |   | None | Replace |
PROBLEM SHOOTING
Part problems and circuit problems are frequently inter-related. A faulty circuit may work with obvious success but will cause failure of a particular part within it. The part failure is effect, not the reason of the problem. This broad guide is on hand to help in locating and eliminating the cause of problems by studying their effects.
  Some of the Remedies for Problems

Noisy Pump

Air in Fluid

Leak in suction line Leak at shaft seal Low fluid level Turbulent fluid Return lines above fluid level Gas leak from accumulator Too much pressure drop in the inlet line from a pressurized reservoir Suction line strainer trying to be an air trap as well

Cavitations in pump or motor rotating group

Fluid too cold and viscous Fluid too heavy Shaft speed too high Suction line too small Suction line collapsed Suction strainer too small Suction strainer not clean Working altitude too high Boost or replenishment pressure too low Replenishment flow too small for dynamic conditions

Misaligned shaft

Faulty installation Improper in mounting Axial interference Faulty coupling Extreme overhung loads

Mechanical fault in pump

Piston and shoe looseness or failure Bearing failure Incorrect port plate selection or index Eroded or worn parts in the displacement control

Erosion on barrel ports and port plate

Air in fluid

See above

Cavitations

See above
High wear in pump

Excessive loads

Lower pressure settings Reduce speeds

Contaminant particles in fluid

Faulty filter maintenance Filters too coarse Putting in dirty fluid to system Reservoir openings Reservoir breather Improper line replacement

Improper fluid

Fluid too thin or thick for working temperature range Breakdown of fluid with time/temperature/shearing effects wrong additives in new fluid Breakdown of additive effectiveness with chemical aging

Improper repair

Incorrect parts,procedures, dimensions, finishes
Barrel and Stroking Assembly to Mounting Flange

1. Establish straight thread connectors (3) and O-
rings (4) into threaded holes in cradle.
2. Fit in right and left hand pressure feed tubes
(5 and 6) to connectors (3). Tighten connectors
 till it is snug.
3. Place the mounting flange (9) with the large
open end facing up and Put together two dowel pins
(8) in the cradle mounting area and four
locating sleeves (10) in the outer edge of the
flange.
4. Mount the rocker cam and cradle assembly (7)
over the dowel pins (8) in the mounting flange.
5. With  cam  and  cradle  put in, place
mounting flange on the side and install two
3/8-16 x 2 screws through the seal retainer
surface into the cradle. These screws do hold in
 the rocker cam assembly in
place and will be taken out later.
6. Bring back the mounting flange to an straight up an down position
and slant the rocker cam to both extremes of 
attitudes in the cradle.
7. Situate the barrel and auxiliary shaft assembly
 (1) directly over the pistons. Beginning with
the uppermost piston, steer them one at a
time into the barrel bores. Going back to the cam to a
level position in the cradle.
PARTS LIST



| | | | |
| --- | --- | --- | --- |
| No. | Q!y. | Pirt No. | Explanation |
| 1 | 1 | See Fig 3 | Barrel & auxiliary shaft ass y |
| 2 | 2 | 033-71609 | Override pressure lubes |
| 3 | 2 | 492-15265 | Connector |
| 4 | 2 | 691-00902 | 0-ring |
| 5 | 1 | S1 3-43967 | Tubing ass y (right sidei |
| 6 | 1 | S1 3-43966 | Tubing ass y (left sidei |
| 7 | 1 | See Fig. 2 | Rocker cam & stroking ass y |
| 8 | 2 | 324-23216 | Dowel pin |
| 9 | 1 | 033-71546 | Mounting flange |
| 10 | 4 | 033-72664 | Locating sleeve |

No.

Qty.

Pirt No.

Description

1

2

033-49825

Face plate pins

2

1

033-71921

Barrel face plate P1 1 P only

1

033-71575

Barrel (ace plate P1 4P only

3

1

033-71602

Housing gasket

4

1

See Fig. 5

Housing assembly

Hydrostatic Parts and Denison Hydrostatic Repair

1. Put in the faceplate pins (1) in the holes given
in the barrel face.
2. Apply lubrication to the surface of the barrel
and place l the faceplate (2) over the faceplate
pins.
Warning
Make certain the faceplate is correctly seated on the barrel and pins with the steel side towards the barrel face. The faceplate has one side bronzed and this should be toward the port plate. If needed, remove coating from edge of plate to settle on bronze side.
3. Put in gaskets (3) over the two dowel pins in
the mounting flange.
Put together the housing assembly (4) over the bar
rel and auxiliary shaft assembly. Cautiously
guide the override tubes and pressure feed
tubes (items 2, 5 and 6, Figure 4) into the
housing assembly. Place the pressure feed
tubes in the slots in the housing face

Guidelines for Replenishing Circuit Isolation Plug

The isolation plug together with this is to be used only if an external filter circuit is not offered DO NOT operate this unit with the isolation plug put in unless an outside line has been provided.

 
 

When the outer filter circuit is not used, dispose of the isolation plug.

When the outside filter circuit is used, fit the isolation plug under the plug in the face of the port block. Use a 3/16″ hex wrench, 4″ minimum in length. Insert the isolation plug and tighten to 80-120 in./lbs. torque.

Warning

Filter should have a bypass and bypass indicator and Hydrostatic Transmission Service,LLC which offers Denison recommends that it be sized four times for projected flow.

 

Barrel and Auxiliary Shaft Assembly

1.  Fit in the barrel (1) with the bores facing
   down on a clean area.

Place the hold down spring (3) into barrel counter-
bore.
Put in spring retainer (5) into counter bore and
seat next to spring.

Place the retaining ring (6) into barrel counter-
bore groove. Align retaining ring so that it is fully
seated in groove.

Fix the barrel stop (4) over auxiliary drive
shaft (2). Rotate barrel on side and put the auxiliary
 drive shaft and barrel stop into the barrel
spline and hold down spring.

PARTS LIST



No.

a piip

».

P14P

Part Number

Explanation

1

1

–

513-45381

Barrel & sleeve assy Pi 1 P only

–

1

S13-43965

Barrel & sleeve assy PHP only

2

i

1

033-71603

Auxiliary drive shaft

3

i

t

033-71562

Holddown spring

4

1

1

033-71561

Barrel stop

5

1

1

033-71560

Spring retainer

6

i

1

033-71564

Retaining ring
We accept almost all forms of payment. If you have a payment question, give us a call.

Disclaimer: All references to OEM words are strictly for reference only and does not imply that we are an OEM distributor.